Preparing for the 2018 proxy season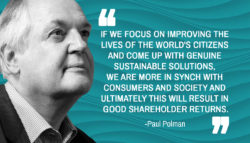 In a constantly evolving shareholder advisory environment, it's hard to keep up with the latest requirements and best practices. Following TMX Group and CIRI's "Preparing for the 2018 proxy season" seminar held yesterday, we are giving you some tips on what to expect next year and how to be well-prepared.
What to expect
Looking ahead to pay ratio disclosure
Last year, the U.S. Securities and Exchange Commission (SEC) approved a proposal that would require U.S. public companies to disclose the ratio of CEO annual compensation to median employee annual compensation. Similarly, the European Commission is proposing the adoption of rules requiring certain publicly traded companies to report CEO pay ratios. Some Canadian companies have begun to voluntarily disclose this information, and all public companies should prepare for the disclosure.
Environmental, Social, and Governance (ESG) disclosures and proposals gain steam
Many companies already do some form of corporate social responsibility/sustainability reporting. However, shareholders have been increasingly vocal about their expectations for transparency and reporting on these issues.  2017 was the year for both environmental and social shareholders proposals, and the spotlight on these issues is likely to continue to shine in 2018. However, while it is entirely likely that more shareholder proposals for proxy access will emerge in the 2018 proxy seasons and while many of those proposals are likely to pass, there is good reason to doubt that this U.S.-style proxy access will make any material difference in how directors are elected in Canada.
How to be proactive
Follow voting policies from proxy advisors
Canadian public companies should review the annual updates with their legal counsel or proxy solicitor to determine the impact and try to mitigate any potential adverse voting. The most notable policies updates for the upcoming year recommend stimulating board diversity and refreshment, regulating overboarding and virtual-only shareholders meetings. Read more about ISS and Glass Lewis 2018 proxy voting policies here.
Creating an ongoing dialogue with shareholders is important and helps ease their reactions if an unexpected event occurs. Made in collaboration with your shareholder communication firm, thoughtful preparation for these meetings will result in profitable dialogue and a positive experience for all parties involved.
By focusing attention on these four areas, you should be well prepared for the upcoming proxy season.  Again, since every new proxy season brings its own updates and challenges, it's never too early to start thinking about the year ahead.